Product Description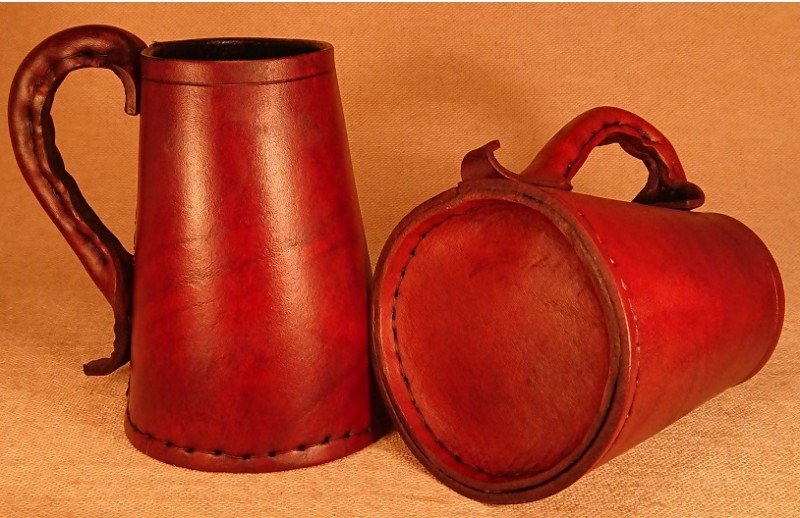 This more authentic stitched base is also available for large items.
There is an additional charge of £8 per item for a stitched base. If you are interested, please contact us here
Product Description
Historically, leather drinking vessels were lined with boiled resin of the birch tree or brewers pitch. Our tankards are now lined with epoxy resin to echo the historic use of resin.
Click here for more information within the Internal Lining section of our Facts page.
The Tudor Style tankard is broad based for shipboard stability and has become the traditional tankard shape.
Modelled on the shape of those recovered from Henry VIII`s flagship the The Mary Rose.
Large Tankard height - Approximately 15cms with capacity approximately one pint.
Small Tankard height - Approximately 11cms with capacity approximately half a pint.
As seen in the Pirates of the Caribbean films.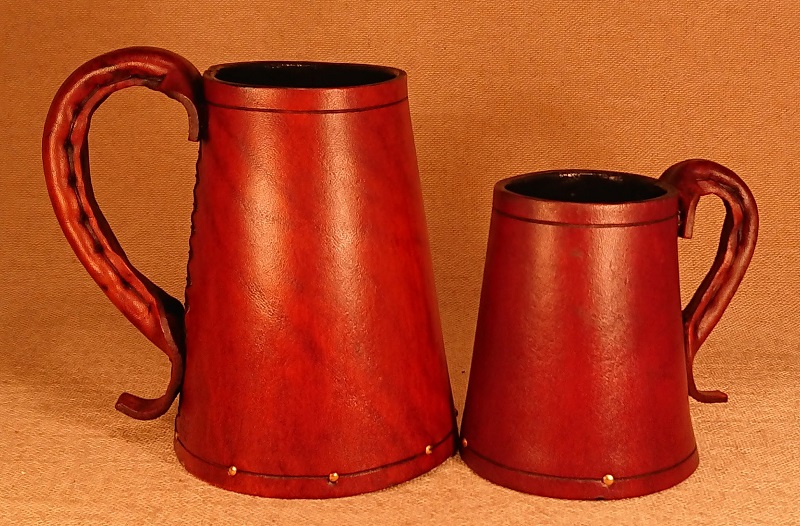 Facts about our Leather Drinking Vessels
Hidebound leather drinking vessels are water, or beer, proofed and intended for use with cold liquids only.
All UK sourced.
Hand crafted and stitched.
Handmade in England
Product Personalisation
If you would like your drinking vessel personalised, we can either Carve or Engrave it for you.