About Hidebound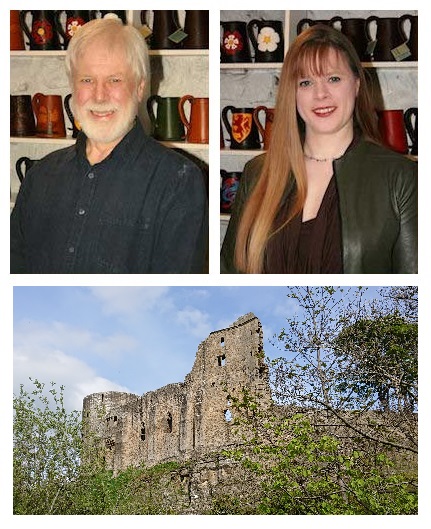 Who Are Hidebound?
Hidebound Ltd is the result of an original partnership between Stephen Roberts and Gillian Sewell, since retired, and based on the North Pennines in Upper Teesdale. They were later joined by Stephen`s daughter, Sarah.
We are complimented by others living around the dale, who ably assist with the vast amount of tasks including hand stitching.
Hidebound is based in Barnard Castle in the area at the conjunction of Co. Durham, North Yorkshire and Cumbria which, centuries ago, was of the Kingdom of Northumbria, meaning all that land North of the Humber.
The High Pennines are bleak in winter, grand in summer and rich in history. Our castle as shown in the photograph was built by Bernard de Balliol I during the latter half of the 12th century, giving our town of Barnard Castle it's name.
We have learned, over the years, that the most successful way of achieving the high standards necessary is to constantly bounce ideas amongst the team. This makes the product a truly team effort, incorporating a love for the natural materials used which still have much to offer.