Product Description
Hand Moulded Leaf Bowls may be used for fruit or any dry items, or it can simply be used as an accent item for a room.
All Leaf Bowls are based on a horse chestnut leaf shape with ten different colour way decoration. Hover the cursor over any photograph to view an enlargement.
All bowls are hand moulded and coloured but if you would like one made specifically for you, email us with your ideas. In this way your bowl really will be an individual.
Leaf Shapes and Sizes:
All bowls are 31 cms long and 25 cms wide. Dimensions are approximate because the bowls are hand moulded from natural materials.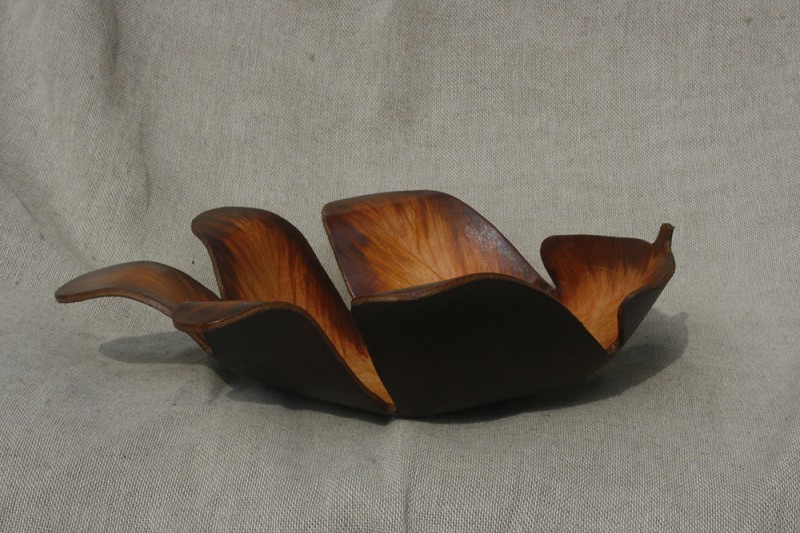 Care of Leaf Bowls:
Do not immerse the leaf in water but wipe it with a lightly moistened cloth, only if necessary.
Regularly apply a soft leather cream or balm and brush to a shine.
Handmade in England